"Our Mission is to teach the art of dance in a fun and loving environment. Our caring and professional instructors teach students of all ages and ability levels in a positive, friendly and family-oriented environment. Not only do we teach dance but we teach self-confidence, discipline and teamwork."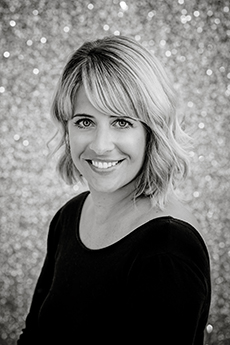 ---
Sarah Krueger
Owner, Artistic Director, Instructor
Sarah began her dance training at the age of 5 in her hometown of Baraboo Wisconsin. Under the direction of Penny Imray, she discovered her love and passion for teaching while in High School when she was given the opportunity to apprentice and instruct. As a young dancer, Sarah studied from many notable dancers and educators from around the country in her travels to competitions and conventions. After graduating high school, she continued to teach at various dance studios and dance teams, while pursuing her undergraduate degree. Sarah received her BA from the University of Wisconsin-Madison in 2007 and soon opened Elevation Dance Academy in 2008. Miss Sarah loves and appreciates the opportunity to help students build confidence and a love of the arts through dance.
---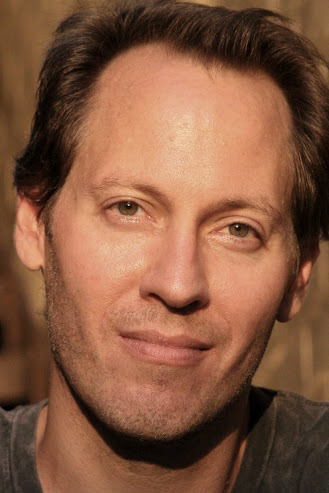 ---
Michael Stanek
A native of Spring Green, Michael spent the last 25 years living in NYC working as a performer, director, choreographer and teaching artist. He served at the resident choreographer for The RIDE! (Drama Desk Nominee) and Artistic Director/Choreographer for Broadway Kids With Heart, (Rosie O'Donnell Show). In 2006, he assisted Tony-Award winner Kathleen Marshall on 70, Girls, 70, starring Olympia Dukakis (City Center Encores! Stanek has performed all over the United States and Europe touring with 42nd Street and creating the original role of the Prince in Beauty and the Beast (Disney-MGM Studios). He has directed/choreographed over 100 different theatrical productions and is 25-year member of Actors' Equity Association and 10-year associate member of the Stage Directors and Choreographers Society.
---
---
Livia Konishi
Mrs. Livia started dancing at a young age training Ballet. For a few years she did Synchronized Swimming and competed nationally and internationally. At the age of 13 she stopped swimming and Ballet took over turning into a life passion. She studied under the eyes of the Ballet master Toshie Kobayashi and started teaching and assisting at a young age. She graduated levels at the Royal Academy of Dance. She furthered the technical training attending in-numerous dance festivals including The Dance Festival in Joinville – Brazil and master classes with known Ballet masters from around the world. Mrs. Liv is passionate about teaching, sharing her life experiences, her passion for dance and the beauty and artistry behind the Classical Ballet.
---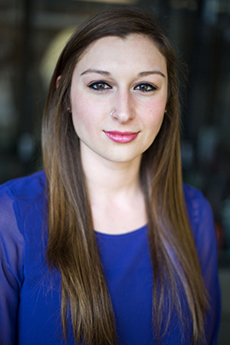 ---
Stella Taylor
Stella comes to Elevation with over 16 years of dance training and 6 years of teaching experience. She continued her training out of high school at the University of Wisconsin-Stevens Point, graduating with degrees in Dance, Spanish, and International Studies in the spring of 2015. While there, she also received her Pilates Mat certification through Balanced Body, and completed her Personal Training certification through ISSA. Wanting to further her training still, Stella trained at various studios in Chicago, and went on to complete the Certificate Program at Millennium Dance Complex in Los Angeles for 3 months. Most recently, she performed with Theatre LILA as an Actor/Mover in their production, The BED. Stella aspires to continue training, dancing, and performing, and desires to share her experiences in the classroom to inspire growth and passion for dance in her students.
---
---
Emily Handley
Emily started dancing at the age of 3 and has been competing and teaching ever since. She performed with very prestigious studios and was trained by renowned choreographers such as Sonja Tayeh, Mark Meismer, Mia Michaels, and many more. Motivation, perseverance, and hard work have lead to Emily's success as a dancer. She has won numerous title awards and scholarships from various competitions and conventions around the country. Emily now attends the University of Wisconsin- Madison where she is a coach and choreographer for the official club dance team, Dance Elite. Emily has choreographed national title winning dances for studios in Chicago and has coached state winning, D1 high school dance teams. She is also an official dance judge for the Illinois High School Association. Emily strives to share her knowledge and experience with every eager dancer by not only providing strong technique but also by developing good character. She hopes that her unconditional love for dance can bring out the best in every young dancer.
---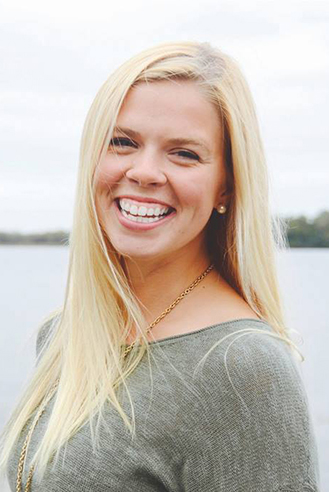 ---
Madeline Ford
Madeline started dancing at the age of 2 and has been competing since she was 5 years old.  Madeline has been teaching dance and coaching cheer since she was 12 years old.  Madeline is a four-time All-American dancer and cheerleader.  She has choreographed various state champion routines.  Madeline was a member and President of the official club dance team at the University of Wisconsin-Madison, Dance Elite.  With Dance Elite, she has won four national titles in collegiate hip hop and lyrical.  Madeline hopes to bring out each dancer's love for movement and the stage by working on technique and showmanship.
---