Ballet
The foundation to many dance forms and the epitome of discipline. Ballet is arguably the most elegant style of dance. It focuses on exercises, techniques and steps of classical ballet, with an emphasis on terminology and correct body alignment. Ballet helps develop and aesthetic awareness of the art of classical ballet. It is  a dance form that students benefit from starting with early on in their dance career. Among the plethora of important skills, ballet teaches dancers to understand their center and gain flexibility and focus.
Lyrical
Lyrical dance is expressive, simultaneously subtle and dynamic, and its focus is on conveying musicality and emotion through movement. It is a combination of intricate, highly technical, and pedestrian/naturalistic moves. It is commonly set to popular music with vocals. There is an emphasis on creativity and personality in dance, body placement, flexibility and balance. Basic dance terminology with positions of the feet, hands and body are introduced. This is a wonderful way to expand energy and learn to dance at the same ti
me.
Jazz
Jazz dance is an exploration of style and presentation. Rooted in the rhythm of jazz music, jazz dance is a true American art form. Classes include a warm-up that develops strength, flexibility, coordination, and dance dance techniques specific to jazz dance. Classes include dynamic choreography set to popular and age-appropriate music that encourages individual expression and development of personal style.
Contemporary
Contemporary dance stresses movement from the torso, floor work, contractions, releases, fall and recovery and connecting breath with movement. Contemporary elements allow dancers to express a unique vision through movement. Many colleges and high schools offer modern/contemporary dance programs and focus on this form of dance.
Tap
Tap dance uses the sound of the tap shoes hitting the floor as a percussive instrument. Tap dance sharpens relaxes and improves memory skills and coordination. Beginning classes will work toward establishing fundamental tap movements, vocabulary and will work on basic rhythms and steps that progress into fun and lively dance combinations. More advanced classes will involve more intricate rhythms and combinations. Tap dancing is a great way to develop musicality, timing and balance.
Hip Hop
A fun and high energy class that introduces the basics of hip hop dance technique. Hip hop is one of the most popular and familiar forms of stylized American Dance. Dancers will enjoy this heart pounding, feet stomping, interactive class that builds on basic hip hop movements and jazz and includes proper warm-ups and stretches utilizing combinations. We pride ourselves on being a family oriented dance studio and we go out of our way to find clean, age-appropriate music.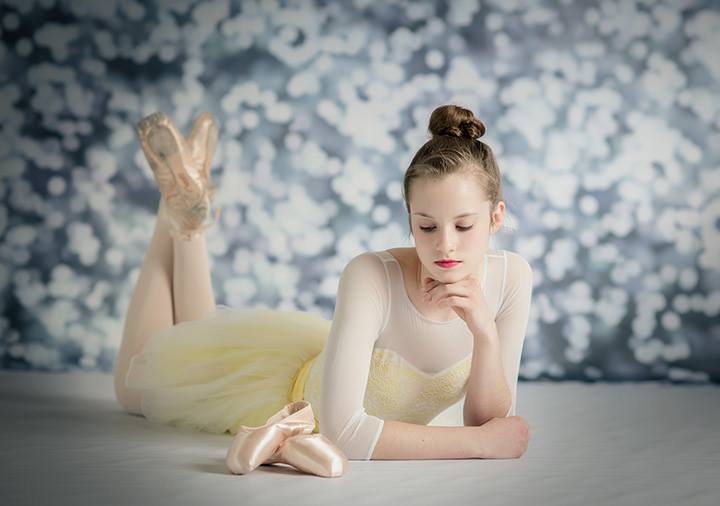 Tuition Fee Schedule
(September thru April)
1 Class .  .  .  .  .  .  .  .  .  .   $60/month
2 Classes .  .  .  .  .  .  .  .  .  $120/month
3 Classes .  .  .  .  .  .  .  .  .  $170/month
4 Classes .  .  .  .  .  .  .  .  .  $225/month
5 Classes .  .  .  .  .  .  .  .  .  $280/month
6 Classes .  .  .  .  .  .  .  .  .  $335/month
* Tuition will be due on the 15th of every month (September – April). Tuition rates INCLUDE recital costume fees (Recital tights not included). A non-refundable registration fee of $25 PER STUDENT, is due  online upon registration. Payments can be made via cash, check or credit/debit card. Credit/Debit Cards will be processed via Stripe and will be charged a 3% convenience fee per transaction.
Studio Policies
Please note the following guidelines regarding all classes:
1. We request that students carefully observe our dress code outlined in this booklet.
2. Any student arriving more than 15 minutes late will not be admitted to class. For your safety and to receive full benefit from your class, please arrange for a makeup class if you expect to be very late.
3. All students are encouraged not to leave the room once class has begun. Please allow for appropriate restroom use prior to class. Very young children will be treated sensitively as the need arises. Preschool children may need a parent's attention from time to time for various reasons including bathroom or behavior issues.
4. Please do not leave the waiting room when very young children are in class without informing the office or having another parent responsible during your absence. We make every effort to have all children feel safe and cared for in a loving and inspiring learning environment.
5. School age children and teens: please practice respect. Students are not to be socializing in a disruptive manner during the class with other students. Please come early or stay late to enjoy friends in the waiting area. Please honor your teacher and fellow students by giving full attention and co-operation. You will be advised if we feel any student is not well adjusted to the classroom environment for any reason over time.
6. During class if a student complains of being ill, or sustains an injury and cannot participate, the instructor will send them to the office were the parents will be notified if not on the premises.
7. Only students with a pre-existing sickness/injury are allowed to observe class. The parents must notify the office if a student is to observe class.
8. Out of town guests may request to visit at any time throughout the year. No one else is allowed to sit and watch during regular class time.
Dance class is education and fun, however, an important part of class work is developing an attitude of discipline and respect for teachers and fellow students. We trust that following our classroom etiquette will provide an environment whereby classes at Elevation Dance Academy will be a pleasure for all concerned.
To download a copy of our studio policies, please click HERE.
Dress Code
It's important for students abide by a dress code policy for the following reasons:
• A neat and tidy appearance sets an attitude of attentiveness and respect for students, teacher, and the art of dance.
• Teachers must be able to see the dancer's body outline clearly in order to make proper corrections on posture, alignment, etc.
• Hair must be properly secured and tied up off of the face and neck for all styles of dance. Ballet class requires a high bun for every class.
• Jewelry must not be loose or dangling.
• Gum chewing is not allowed due to danger of choking and appearance.
• No loose fitting pants, blue jeans or t-shirts (they are not dance attire).
• No costumes are allowed in class unless a dress up day is announced by the individual teacher.
To download a copy of our dress code requirements, please click HERE.